Airbus Crisa's power electronic units play a key role in the reliable one failure tolerant management of the spacecraft energy sources, and the protected power distribution to the platform and payload on board equipment.
In the last two decades, many spacecraft have been equipped with our power conditioning units, covering a wide variety of mission scenarios for Earth observation, scientific, telecommunication and interplanetary missions.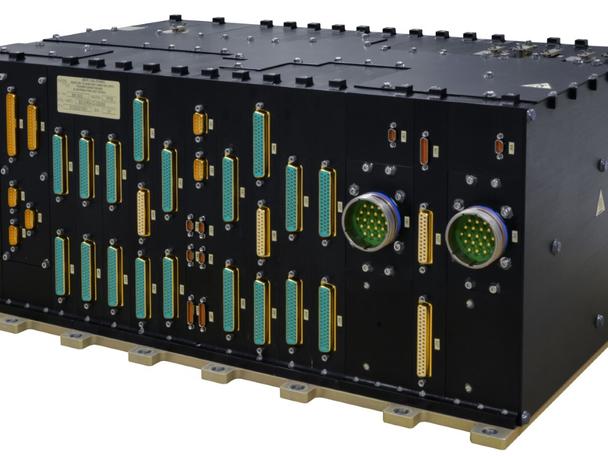 Power Management and Distribution
---
Airbus CRISA has a sound experience in power conversion and distribution, covering a range of regulated and unregulated primary and secondary power buses from 28 V to 120 V with power levels higher than 20 kW.
Battery charge and discharge regulators, battery management systems, solar array regulators for both direct energy transfer or maximum power point tracking, secondary power conversion, switched and protected power distribution, heaters control and reliable deployment chains are available within the product portfolio, allowing to cover the needs of any state-of-the-art spacecraft.
Electric Propulsion
---
Airbus Crisa has a huge experience in electric propulsion power processing units design and development covering from 700V to 2.2kV gridded ion thrusters thanks to its flight proven high voltage technology. Power processing cutting edge technology provides up to 6 kW to all the power supplies required for thruster operation like neutralizer, keeper, ignition, radio frequency generator and flow control system.
Thruster control, fault and parameters configuration are provided as well.
Thanks to the modular approach, units easily adapts to the electrical propulsion system's needs.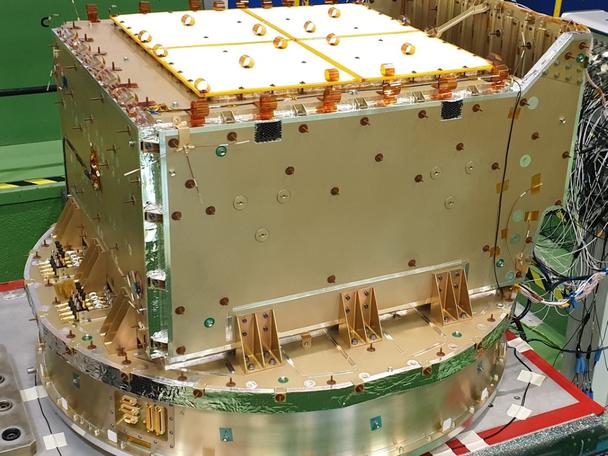 Power for Active Antenna
---
Airbus Crisa is one of the most relevant centralized power supply unit developers for active antenna DC power solutions.
Its unique centralized power and distribution solution allows to supply hundreds of amplifiers via protecting elements with cleanliness DC power in order to comply with most demanding RF performances.
Thanks to the modular approach, centralized power supply unit is covering wide range of output power from 1kW to more than 10kW and is able to be power directly from the platform power bus.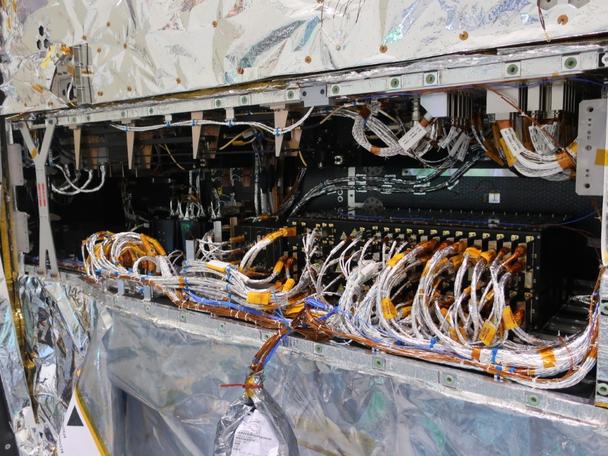 Power Subsystems
---
Airbus Crisa has led the design and development of electrical power subsystems for strategic exploration and manned flight missions, in a scenario where failure is not an option.
A stable technical staff together with the experience gained in the design of power equipment for challenging Solar System probes, have provided us with a solid basis for facing system architectures with multiple redundancies and autonomous failure isolation and recovery capabilities.