From ensuring proper on-board temperatures and providing the delicate control for spacecraft and launchers, Airbus Crisa's innovative solutions build on the company's heritage in almost all types of electronics with the highest precision and performance.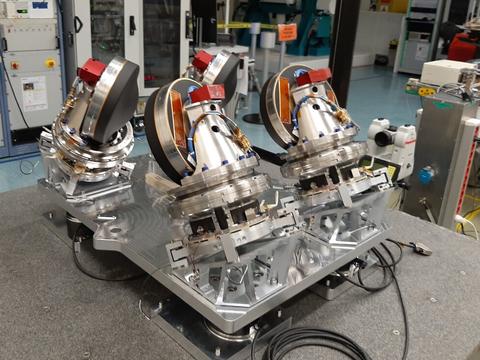 Actuators and Effectors
Airbus Crisa provides an extensive catalogue of solutions to manage actuators and effectors for space systems – from mechanism and temperature control to valve drives and pyrotechnic electronics.
Mechanism control products include electric motor driver electronics for a wide variety of uses, including scanning electronics, control momentum gyro mechanisms and filter wheels.
Thermal control systems are available for all spacecraft types. Airbus Crisa offers solutions for both platforms and instruments, including such specialised thermal control units as cryogenics cooler electronics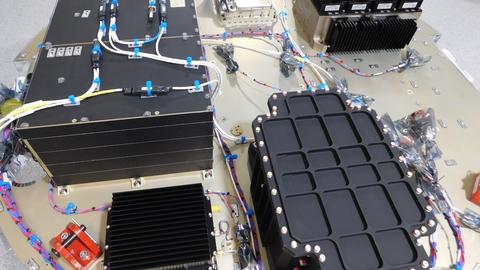 Launcher Electronics
In today's increasingly demanding and competitive marketplace for space transportation, Airbus Crisa delivers innovative solutions that respond to the diverse range of launcher missions – benefitting from the company's proven expertise in on-board electronics.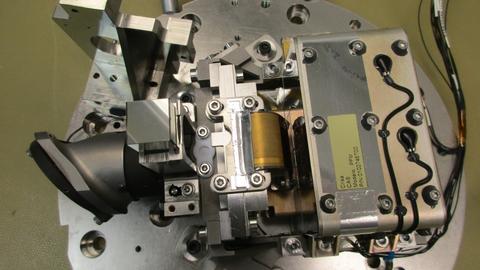 On Board Processing
Data processing and control have been core capabilities at Airbus Crisa since its inception more than 35 years ago.
The most important and demanding missions of the European Space Agency count on the reliability and performance of data processing and control electronic units produced by Airbus Crisa.
Expanding from its development of fully customized equipment, Airbus Crisa's product policy is increasingly focused on standardization – with the objective of maximizing reuse and reducing the development cycle.
Power Electronics
Airbus Crisa's power electronic units play a key role in reliable single-failure tolerant management of spacecraft energy sources while providing power distribution protection for the platform and its onboard payload equipment.
During the past two decades, numerous spacecraft have been equipped with Airbus Crisa's power conditioning units, covering a wide variety of mission scenarios for Earth observation, space science, telecommunications and interplanetary missions.