Spacecrafts and launchers are among the most ambitious and complex systems ever developed. In designing and building electronic equipment for space missions, Airbus Crisa applies its mastery of state-of-the-art technologies, backed by dozens of highly skilled professionals who are experts in all the key disciplines.
At Airbus Crisa, the customer always comes first – with our ultimate goal of delivering flexible solutions for highly capable systems that are adapted to the space economy's evolving needs.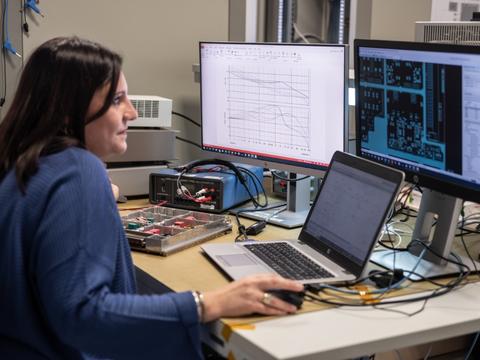 Design engineering
Knowledge and creativity are at the heart of Airbus Crisa's designs for space systems and equipment.
Co-engineering and co-development are our key drivers for success. Powerful design engineering defines the architecture of our products, ensuring that their functionality meets all requirements for cost, size, weight and operation.
The design and development of these products call for deep knowledge and expertise, along with integrated and interoperable tools for design, analysis and simulation that utilise input from internal databases which benefit from our years of experience and know-how.
To succeed in today's highly competitive market, Airbus Crisa pursues defined product policies that are supported by research and development investments in key technologies.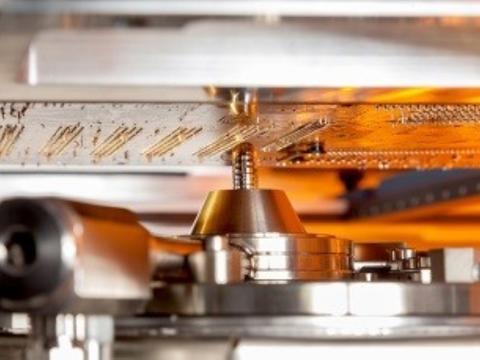 Electronics manufacturing for space
Airbus Crisa applies more than 35 years of expertise in producing high-quality products that are at the cutting edge of technology. As a result, they master traditional and New Space production.
Continuous product evolution has resulted in two state-of-the-art product lines, both of which are driven by quality and flexibility – with rapid adaptation to meet market changes. One product line is focussed on tailor-made products that are complex but flexible in their use. The other one puts the priorities on the aspects of time-to-market, high production rates and broader utilisations.
Our emphasis is on giving every engineer and operator the best means to continually improve their capabilities and processes.
By adopting such new technologies as digital twins, we have complete digital control of both processes and products.
By having all information sources at hand, we are able to apply statistical process control to plan and monitor work in progress, as well as guarantee the traceability and quality in the execution as well as provide full visibility on production.
Airbus Crisa is a pioneer in sustainability for space, which includes the first lead-free manufacturing production line approved by the European Space Agency (ESA) for launcher programs. This is one highly visible result of our strong commitment to innovation, as well as to research and development.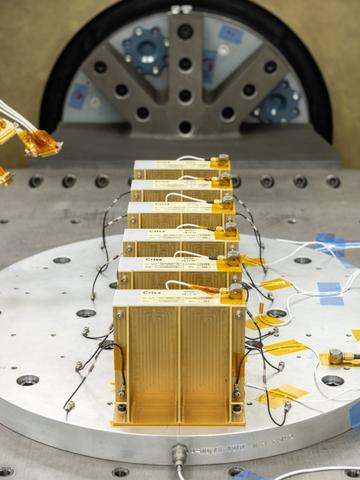 Testing and verification
Verification engineering is at the core of Airbus Crisa's strategy to validate the ability of its products to fulfilling all of their requirements. An important effort is devoted to ensuring our products perform in the space environment's harsh conditions, while also meeting all operational constraints. 
Airbus Crisa develops complex test equipment that simulates a system's interfaces with our products and their functions.  A major focus is on the creation of programming tools in support of test automation.
Our experienced verification engineers deploy the full range of testing for each product, applying their knowledge in such disciplines as electrical and mechanical design. They work in multidisciplinary engineering teams to ensure close collaboration across the areas of design, development and tests.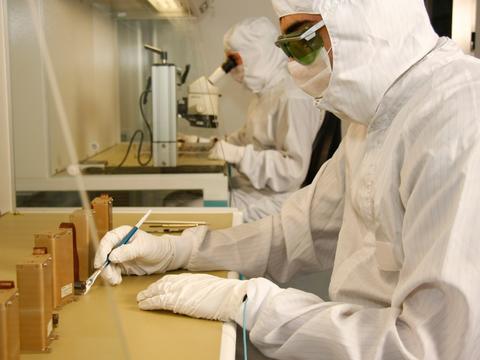 Research and development
Technological innovation is a key attribute in the space industry – both from the competitiveness point of view and as an enabler in responding to the space market's evolving needs and requirements.
Research and development serve as the backbone for our product evolution, keeping Airbus Crisa ahead of market trends while achieving targets for both products and services.
This leads to more efficient onboard power management systems and ground-breaking high-performance processors for spacecraft – from the introduction of novel topologies and building blocks to the qualification of state-of-the-art manufacturing technologies, as well as the use of new materials and components.
From conception to production, our end-to-end processes are continuously reviewed to reduce the implementation timelines while meeting customers' needs.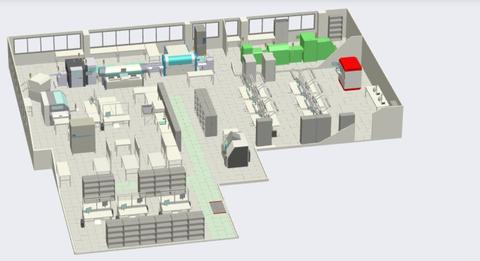 Industrialisation optimisation
From conception to production, Airbus Crisa's comprehensive industrial approach enables us to meet the space industry's challenges while ensuring top-quality standards – thereby positioning us as a reference in the sector.
This is achieved through the close working relationship between design and production engineers, and continues throughout the entire product lifecycle.
Airbus Crisa constantly evolves its methodology for manufacturing and testing, reinforcing the industrial strategy of optimising added-value tasks, while addressing such subjects as end-to-end tool connectivity, lean approach in shop-floor design, and purchasing strategy that is adapted to manufacturing deadlines.