Since the dawn of the space age, launch vehicles have become increasingly powerful and versatile as they send thousands of payloads into Earth orbit and beyond.
Airbus Crisa's expertise in power systems has evolved during the past three- decades, responding to market demands for launchers that are more competitive with increased modularity, flexibility and producibility.
Ariane 6
Heavy-lift launch services
---
Ariane 6 is the cornerstone of Europe's future space transportation system, and Airbus Crisa is contributing to its market success with the application of new technologies in electronic systems – responding to today's demands for production rates at very competitive costs.
Each Ariane 6 launcher will carry approximately 100 kg of electronics from Airbus Crisa, beginning with its core electrical system.
The company also provides protection modules for more than 25 of the launch vehicle's batteries.
Once in operational service, the modular Ariane 6 will deliver flexible and competitive launch solutions for both commercial and institutional customers – carrying payloads that range from constellation satellites and large telecommunications platforms to scientific and space exploration probes.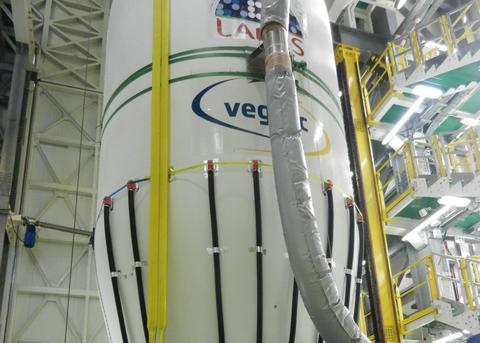 VEGA C
Small/medium-lift launch services
---
The Vega C launcher is Europe's new versatile and cost-effective launch vehicle that meets the needs of an increasingly dynamic market segment for light/medium-lift space transportation services.
Airbus Crisa designs and manufactures Vega C's central electronic equipment as well as  the electrical harness for the launcher's upper stage. In developing this equipment, Airbus Crisa benefits from the synergies with its work for the heavy-lift Ariane 6. 
Vega C is tailored for a broad range of missions with payloads from nanosatellites and CubeSats to larger optical and radar observation spacecraft
Image credit: AVIO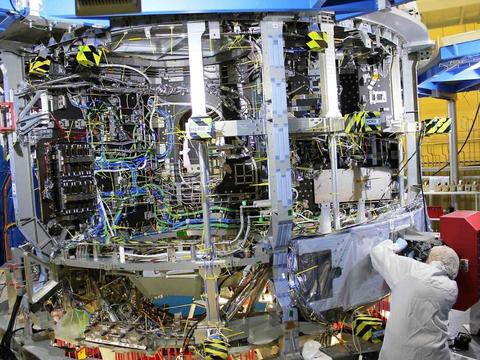 Orion ESM
---
When astronauts return to the Moon and open a new space exploration era with the U.S. NASA's Orion spacecraft, they will rely on Airbus Crisa for critical life-supporting systems.
On the European Service Module (ESM) – which provides Orion with propulsion, power, consumables and temperature management – Airbus Crisa's Thermal Control Units (TCUs) supply air and water for the astronauts, while also ensuring the onboard temperature remains within comfortable levels.