Earth-orbiting satellites are the silent sentinels that play an important role in everyone's daily lives – with such duties as observing Earth's increasingly fragile environment and predicting the weather, ensuring global telecommunications, and broadcasting entertainment programming to fixed and mobile users.
As these satellites continue to evolve, Airbus Crisa is positioned to develop and produce the power and control systems that respond their mission needs in the most demanding operational needs.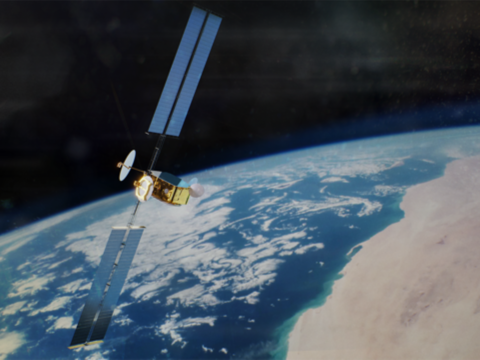 OneSat
---
OneSat satellites from Airbus are revolutionising the telecommunications market with their ability to be fully reconfigured while in orbit – adjusting its coverage area, capacity and frequency to meet evolving mission scenarios.
Airbus Crisa is responsible for OneSat's Multi-Voltage Power Conditioning Unit, which manages and controls the power for all spacecraft subsystems. The use of commercial electronic parts and new technologies – such as Gallium nitride (GaN) power transistors – improves performance while also reducing the power conditioning unit's size and volume by approximately half.
Meteorological Satellites
---
Europe's Meteosat satellites ensure continuous and reliable meteorological observations from space, sending valuable data for forecasting, climate monitoring and the early detection of fast-developing severe weather.
The Meteosat Third Generation satellite series will further revolutionise weather forecasting through more precise monitoring of the Earth's changing atmosphere, land surfaces, and oceans – with these satellites relying on Airbus Crisa's electronics to perform their daily observation mission.
High-performance power management units from Airbus Crisa handle the satellites' entire electrical energy, and CryoCooler Electronics control the system that provides a stable thermal environment for the spacecraft's highly sensitive infrared sensors.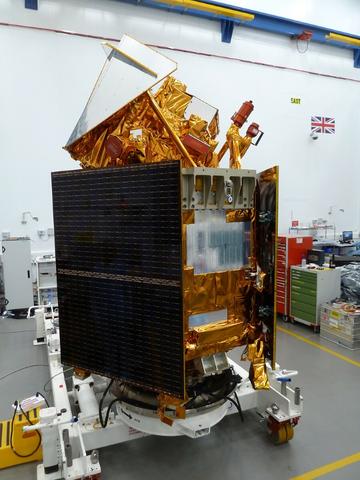 Copernicus
Environment and Sustainability
---
Airbus Crisa is one of the one of the important contractors that provide state-of-the-art electronics for the Copernicus missions in the European Union's Earth observation programme – which is focused on better understanding the planet and saving its environment.
Power Control and Distribution Units built by Airbus Crisa equip some of the Copernicus spacecraft to manage their energy. The company's processing and instrument control units ensure the proper operation of these satellites' payloads, along with video and cooler electronics.