This is the spirit that has brought us this far:
Airbus Crisa is a place where we are involved in the design of electronics for launchers, satellites, scientific instruments and manned space vehicles that contribute to the exploration of the universe and the use of space for the benefit of mankind.
It is the thinking that has made us a world leader in the design and manufacture of on-board electronic equipment and systems.
If you share our passion with us, this is the place for you.
Airbus Crisa's facilities are characterised by their advanced technology and innovative design.  One remarkable feature is the open office space concept, which encourages collaboration and teamwork among the employees.
Additionally, Airbus Crisa has cleanroom manufacturing and test facilities that ensure product quality. These facilities are outfitted with state-of-the-art equipment and staffed by highly skilled technicians and engineers.
Another key aspect of our facilities is the capability for environmental testing. This enables Airbus Crisa to test its electronic products in the challenging conditions of space to ensure they are reliable in the actual mission environment.
Airbus Crisa is committed to sustainability as one of our primary policies, supporting the company's vision to remain a world reference for technology – while also making a positive impact on people and society.
We have implemented numerous initiatives that promote environmental responsibility and social well-being. Key actions that reduce the environmental impact of our operations include the implementation of pioneering lead-free processes for space manufacturing, along with concerted efforts in recycling, as well as energy and waste reduction programmes.
Airbus Crisa also has implemented programmes for inclusion and well-being, which focus on creating a safe and healthy workplace for employees, as well as promoting diversity and inclusion while supporting the physical and mental welfare of all.
Additionally, our company is committed to business integrity and ethical behaviour, and we have implemented a code of conduct that sets high standards for ethical procedures and transparency.
Airbus Crisa understands the importance of culture change in driving transformation, and we have deployed programmes that foster a culture of innovation, collaboration, and continuous improvement with a customer-centric approach.
Airbus Crisa applies a continuous transformation process to ensure our procedures and ways of working are aligned with the requirements of today's constantly-evolving space market environment.
Among the initiatives is our focus on accelerating innovation.  Airbus Crisa's innovation incubator – known as "The Dock" – is where teams collaborate and explore the adoption of digital technology solutions to drive business excellence.
Another important transformation initiative is the implementation of Lean and Agile processes to streamline operations and increase efficiency.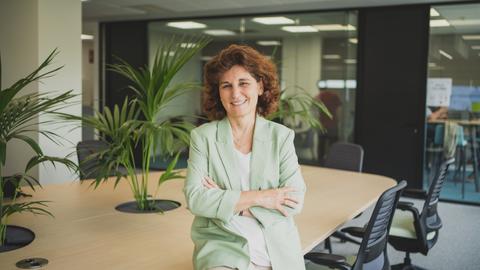 Ana Mª Goñi
General & Site Services Management
---
"What I value most in a company like Airbus Crisa is the modern and pleasant working environment, along with the recognition of work and people…and last, but not least, the emphasis on continuous improvement."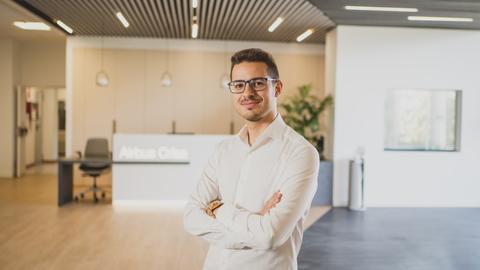 Luis Gómez
Primary Power Design Engineer
---
"Airbus Crisa presents the perfect setting for my personal and professional development, giving me the opportunity to participate in innovative projects with high scientific and social value that contribute to improving the world."