Airbus Crisa's transformation initiatives are designed to drive innovation, increase efficiency, and create a culture of continuous improvement. Through these initiatives, Airbus Crisa is positioning itself as a leader in the space electronics industry, and is well-equipped to meet the challenges of the future.
Accelerating innovation
Airbus Crisa places value at the centre of each activity and every project that is performed by our company.
The Dock – which is our innovation incubator – accelerates the development of the most promising digital prodcts, providing employees with solutions that add value to their daily tasks. This contributes to ensuring that the company's products and services are more intuitive and friendly for users. The extensive use of digital tools also supports Airbus Crisa's compliance with costs, deadlines and project quality.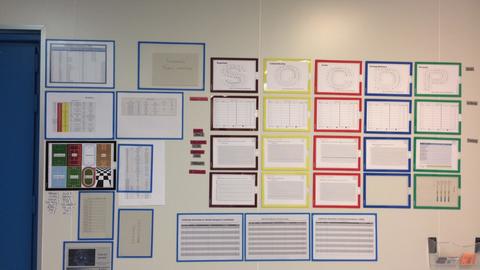 Lean and Agile
For more than a decade, Airbus Crisa has used Lean and Agile tools to analyse problems as a means of supporting the organization's programs by answering business needs and responding to the space market's evolution.
To achieve this, Airbus Crisa's Transformation Office acts at different levels within the organisation, setting up improvement and transformation programmes specific to those areas that request such support.
Some examples are the implementation of a Lean-based workshop layout and the application of Agile methodology used for managing digital transformation projects.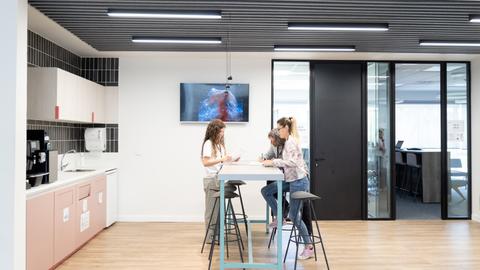 Cultural change
Airbus Crisa has embarked on an exciting cultural change project with the goal of achieving a mindset evolution that enables our teams to put their focus on projects and the customer.
In support of this cultural change, the organisational decisions that boost productivity, creativity and communications are:
The implementation of hybrid work;
An open space office design, with differentiated areas best adapted to specific task needs (examples: collaboration, concentration…); and
Selectable workspaces that fit the needs of daily tasks (single workstations, program plateaus, etc.).